Members: Slim Bawb, Rory Smith, Perry Lowe, Dave Gould, and Tres Womack

A Major Funding is a nonprofit organization, whose primary function is to raise money for other nonprofits through music and the outdoors.
Sounds Like: The Black Keys, The Gourds, Mumford and Sons, The Wood Brothers, Earth, Wind & Fire
Label: Bentwood Records
Manager: Pam Cardwell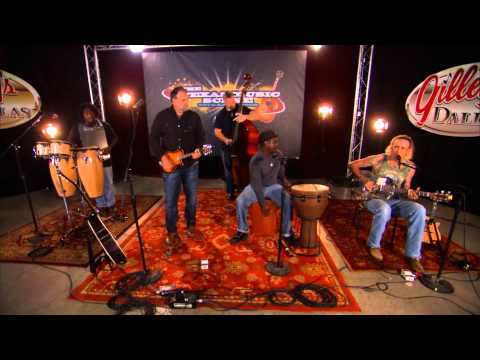 The Chubby Knuckle Choir use an "eclectic mix" of Rock, Country, Americana, Swamp Rock/Swamp Blues and R&B/Soul to mesmerize audiences. The group boasts melodic harmonies and stellar musicianship, which have become a staple of their sound. CKC was recently featured on the syndicated TV Show "Texas Music Scene" hosted by Ray Benson as well as the Gibson Austin Backroom Bootleg Series. Their self-produced debut CD, "The Chubby Knuckle Choir" was released March 2013 and features 11 cuts, 10 of which were written and/or co-written by members of the band.

The band formed and began performing in Bastrop, Texas where all the current members called home at one time or another. Made up of singer/songwriters, the Choir members have over 100 album credits to go along with dozens of solo releases. Each live performance showcases the diverse genres and styles that make this group unique. Instrumentation includes: Cajon, Djembe, Congas, Bongos, Upright Bass, Guitar, Resonator, Mandolin, Banjo, and various percussion pieces. Four different genres of music influence each song. Their followers are treated to a different interpretation of the "set" every night. Although they are often compared to groups such as the Gourds, the Wood Brothers, Black Keys, etc, they are truly one of a kind.
The Chubby Knuckle Choir is: Slim Bawb, Perry Lowe, Dave Gould, Rory Smith, and Tres Womack
PEL Interactive
A Radio and Social Media Intelligence Agency™
ARTISTWATCH2014 | CHUBBY KNUCKLE CHOIR
ARTIST/MODEL WATCH2014 | ADELA
ARTIST/MODEL WATCH2014 | Saskya Sky
ARTIST/MODEL WATCH2014 | Liyah
The Best of the Mark Mark McCrazy Morning show
Miscarriage Matters, Inc is an organization that was founded in Chicago, Illinois. Our national and international team is here to provide support to the survivors of miscarriage, stillbirth and early infant loss, while increasing awareness around these devastating and heartbreaking issues.